wines with an identity of their own
History
Challenges, dreams and effort.
Perhaps it was an attempt to trap in a glass of wine a bit of this difficult land which gives no concessions to those working it or the spirit to remain loyal to this austere but rich region that lures anyone who discovers it.

Fruit of our passion arises Morlanda, a project that began in 1997 in Bellmunt del Priorat. Our estate is located in the south-western end of Priorat and is comprised of 82 hectares of forest, 22 of which are planted with vines ranging from 20 to 80 years old.



philosophy
A land with character –with an abrupt geography, terrain marked by the presence of llicorella, a specific micro-climate and native varieties– is what enables us to give our wines identity. Over this time, our work has been aimed at making the vineyard express the full potential and authenticity of the two most rooted varieties in Priorat: Garnacha and Carignan.

We are in a prime location for winemaking. Aware of this fact and encouraged by this exceptional environment, we strive to bring out the best of the vineyard to then, at the winery, finish our work making custom wines in small tanks.

the land
The land undoubtedly plays a major role in creating the uniqueness of our wines.
The land is the origin of everything. In the pursuit of wines with personality, we discovered that it was crucial to study them to be able to build a solid project with a foundation, roots… We are currently focusing our efforts on more sustainable management of the vineyard. It is a challenge to change from conventional growing to more respectful growing. We are also proud to be one of the first wineries to use probiotics, ultimately steering our way toward sustainable agriculture.
the soils
On the estate there are a wide variety of soils that help bring complexity to the different wines:
Llicorella soils: rocky soils formed by Quartenary slate that contribute to all the uniqueness and minerality characteristic of Priorat.
Calcareous clay soils: where there is a predominance of sediments from the erosion and sedimentation of rivers.
Red soils: red clays common on the edge of the region which are widespread on some of our plots.

the varieties
Red Garnacha: present in all our red wines, it is perfectly adapted to Priorat owing to its ability to withstand drought and "assimilate" heat. When growing it with low yields, it offers excellent concentration, smoothness and elegance. The nose has very subtle floral aromas. Growing it is a challenge, but when done right, it produces magnificent wines that are special and very characteristic.
Carignan: like Garnacha, it is very well adapted to drought and to the soil and weather conditions of much of Priorat. It has also become essential in our reds, as it perfectly complements Garnacha by adding enormous colour intensity, powerful tannins, structure and liveliness.
White Garnacha: it is the predominant variety in the blend of our pampered Morlanda Blanc. Resistant to drought and heat like red Garnacha, it is a bit more precocious in budding. It adds body and smoothness –traits of a red wine– to our Morlanda Blanc and transmits the complete expression of the soil where it grows.

Who we are behind these wines?
the wines
Our wines are the sum of a number of factors: the soil, the capricious weather, the small unexpected events and the effort of those of us on this team. We are proud of them; they are the result of day-to-day determination. We offer you notes of character, although undoubtedly what's ideal is to taste them.
awards
Recognition is a new impetus that drives us to improve every day

awards
Good work pays off.
Here are some of our awards.
present
What we do, how and when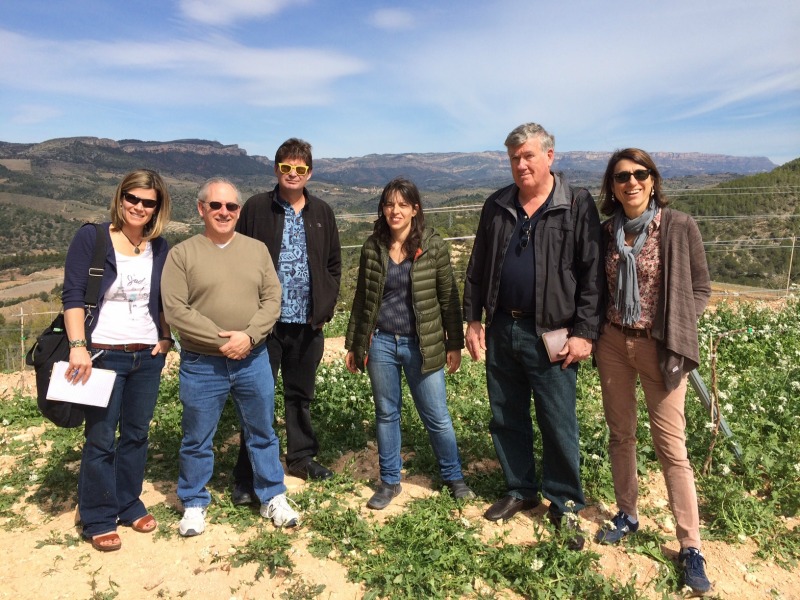 2014-04-09
El pasado 4 de abril visitó Viticultors del Priorat el Grupo SWS USA acompañados por Judit Llop y Eva Bertran; Pudieron catar algunas de las nuevas añadas del Priorat y disfrutar de un espléndido día en la finca de Palells. Cheers!!
Nou premi als vins negres de Morlanda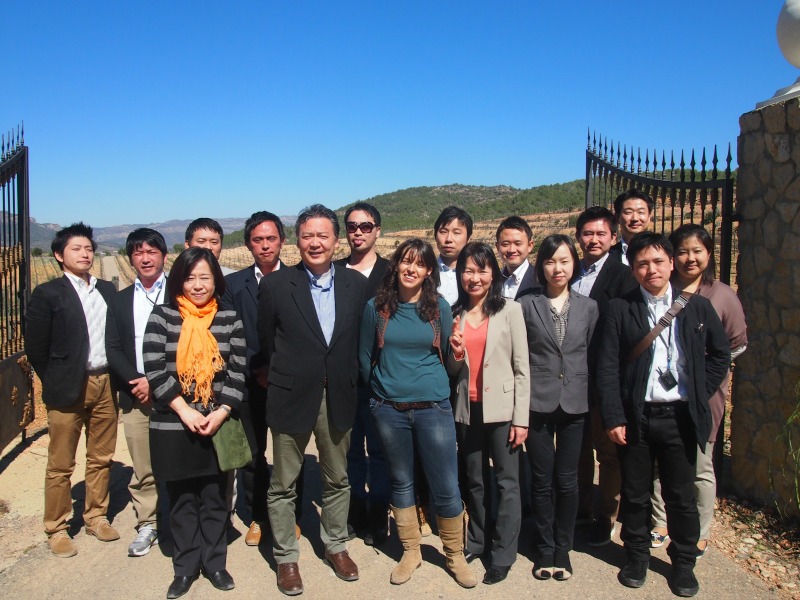 2014-04-20
Una delegación de Suntory, nuestro distribuidor en Japón, visita las instalaciones de Viticultors del Priorat; Judit se encargá de enseñarles nuestros viñedos para después realizar una interesante cata en bodega: vinos en barrica, posibles nuevos cupajes... La visita finalizó con un almuerzo en El Celler de l'Aspic donde degustaron diferente platos de la zona perfectamente maridados con los vinos de Viticultors.